F
irst of all, we need to confirm the pergola type, is it free standing? wall mounted? only roof without post? Then we need confirm the dimensions of the pergola, which would help engineers to design it better.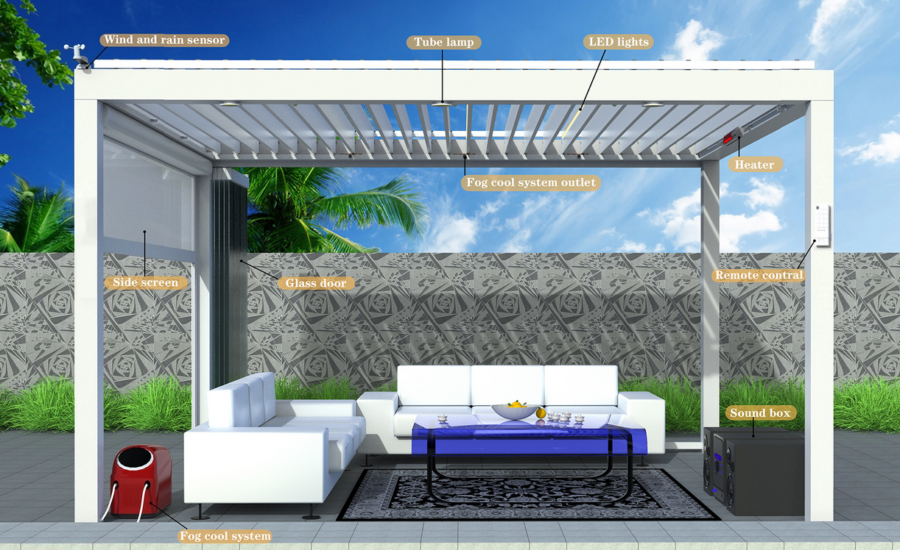 [Size -- length & width & height]

This product has a variety of characters and can be customized to any dimensions you want as following.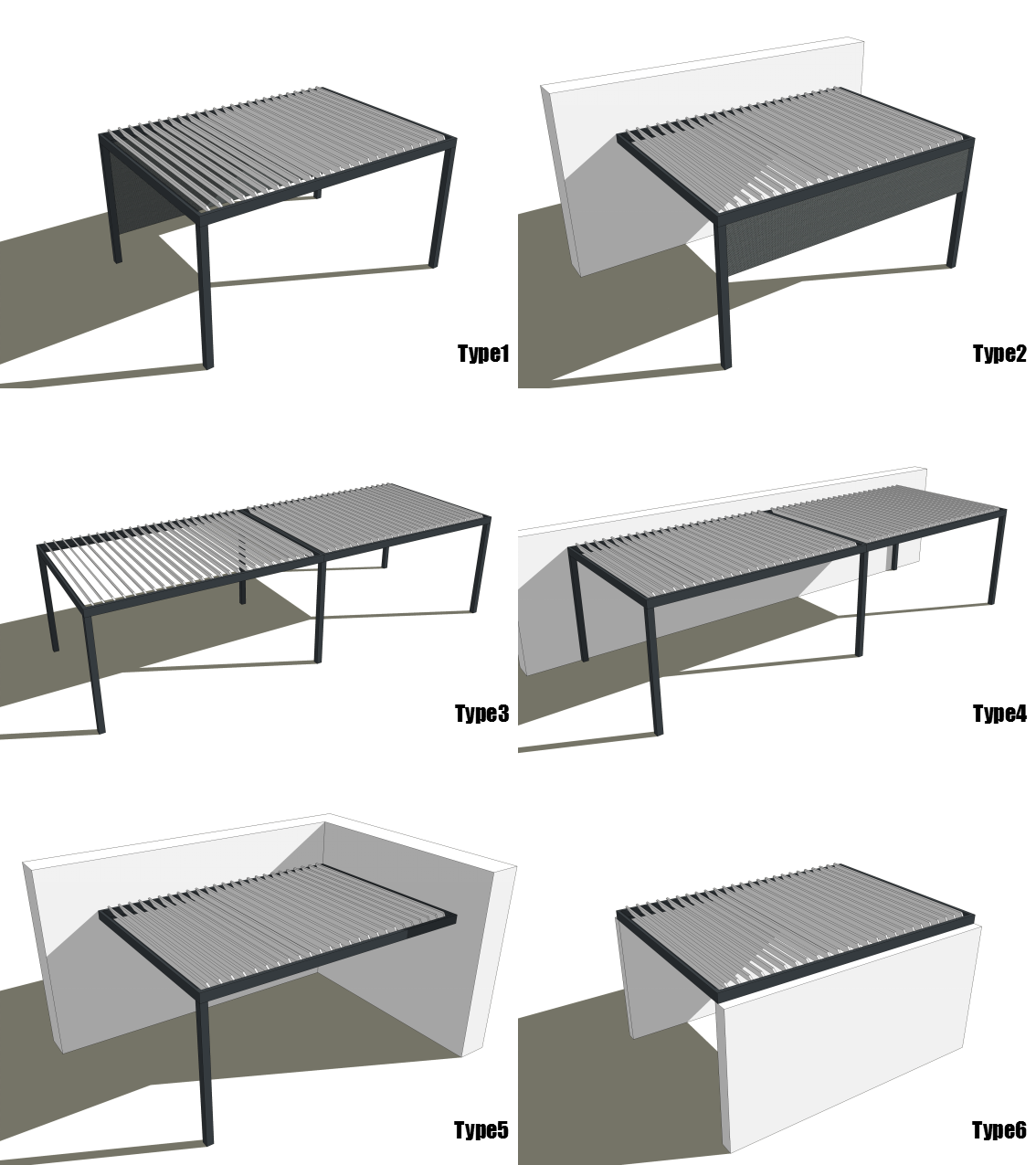 [Aluminum parts]

There are 3 main parts, post, beam(gutters built-in), and roof louvers, all of them made of aluminum alloy, anti rust, light weight, strong.
Roof louver
size: 200mm*300mm/200mm*40mm
Beam
size : 160mm*120mm/200mm*180mm
Post
size:120mm*120mm/150mm*150mm


[Color choices]
In addition to personalized size customization, we also provide a wide range of color options. It is mainly divided into regular color and RAL color chart . Simple and elegant regular color is free to customers. It is mainly divided into traffic white RAL9016, anthracite grey RAL 7016.

These addititions can give full play to the functions of the product, provide you with high-quality and diversified experience, and present a sense of luxury and comfort.

For aesthetics and practicality, we use motor built-in, remote sensing control.

[What we will do]



Customer satisfaction is our welfare.
Believe in our products, believe in our services, believe will bring quality experience.