Whether you're a restaurant looking for more outdoor space, or just trying to gain a little cozy place in your backyard. No matter what option you choose, these louvered roof systems create with the touch of a button, an outdoor space you can enjoy all year long.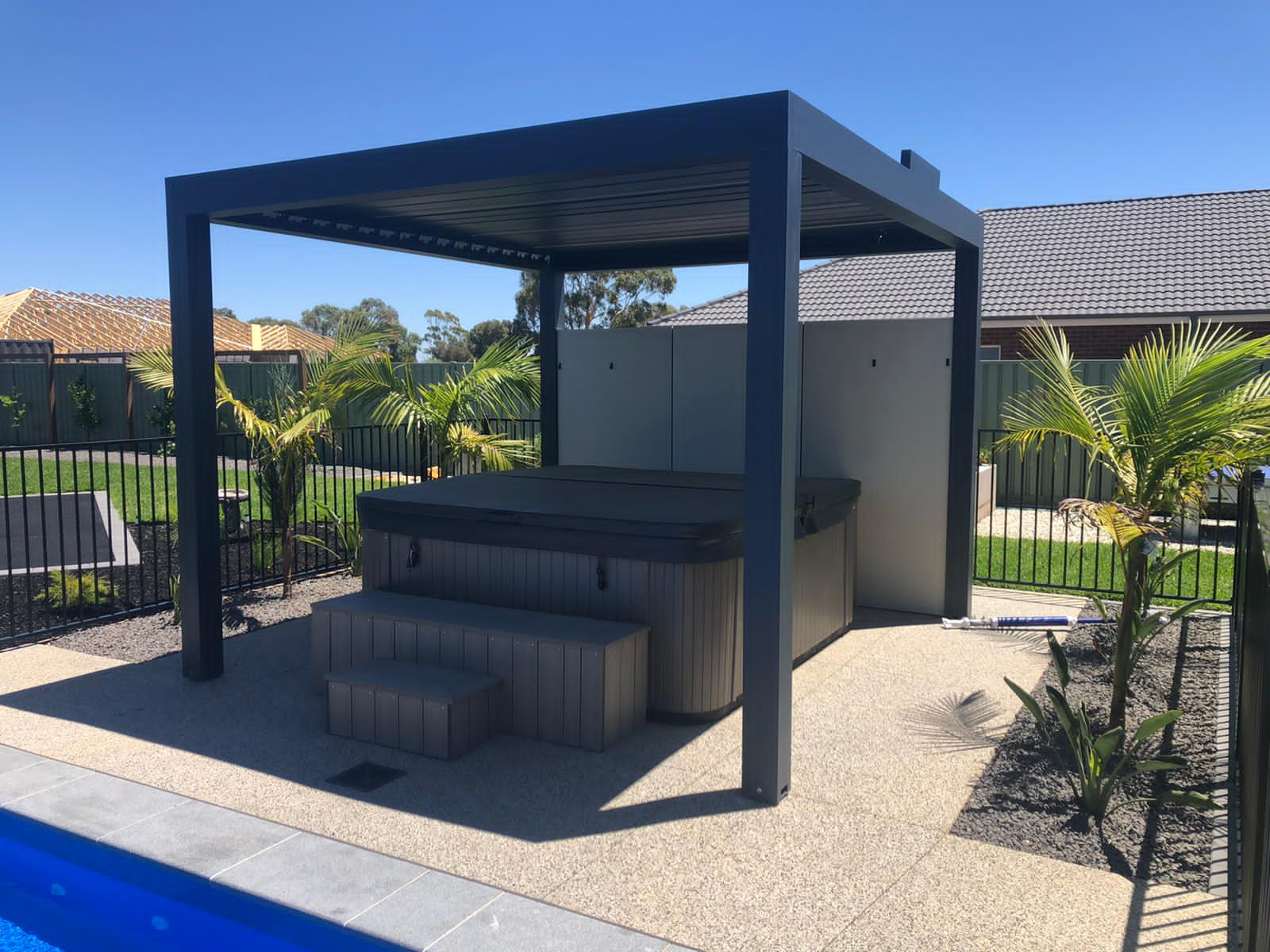 Louver roof system
The louvered roof system, better known as a motorized, adjustable smart louvered system, are made from extruded aluminum.
Furthermore, our louvered roof is engineered to be strong and powerfully sturdy. In fact, the louvered roof can span up to 18 feet, and the louvered blade? Some of the widest in the industry.
If the main goal is trying to best utilize your outdoor space in order to make the most of your time at home during these unprecedented times, the adjustable louvered pergola is your best option. Prepare yourself to have complete (adjustable) control of your environment for years to follow. Enjoy your motorized louvered roof which will use an integrated gutter system, adjustable remote control light, remote control motorized sun shade, outdoor patio heaters, and a touch of a button control weather protection in the form of rain and wind sensors.
These aluminum louvered roof systems and patio covers are specifically designed to hide all the unsightly exterior screws and hardware in order to create a sleek, streamline louvered pergola system. The internal gutter system takes care of the water runoff, keeping you completely dry underneath even during rain.
1. Louvered roof color options
There are standard color options as well as designer color options for your louvered roof system. But what if you don't see a color you like in our color options that can be close to your house? Easy... choose your very own custom color by RAL color chart, because color matching is also an option.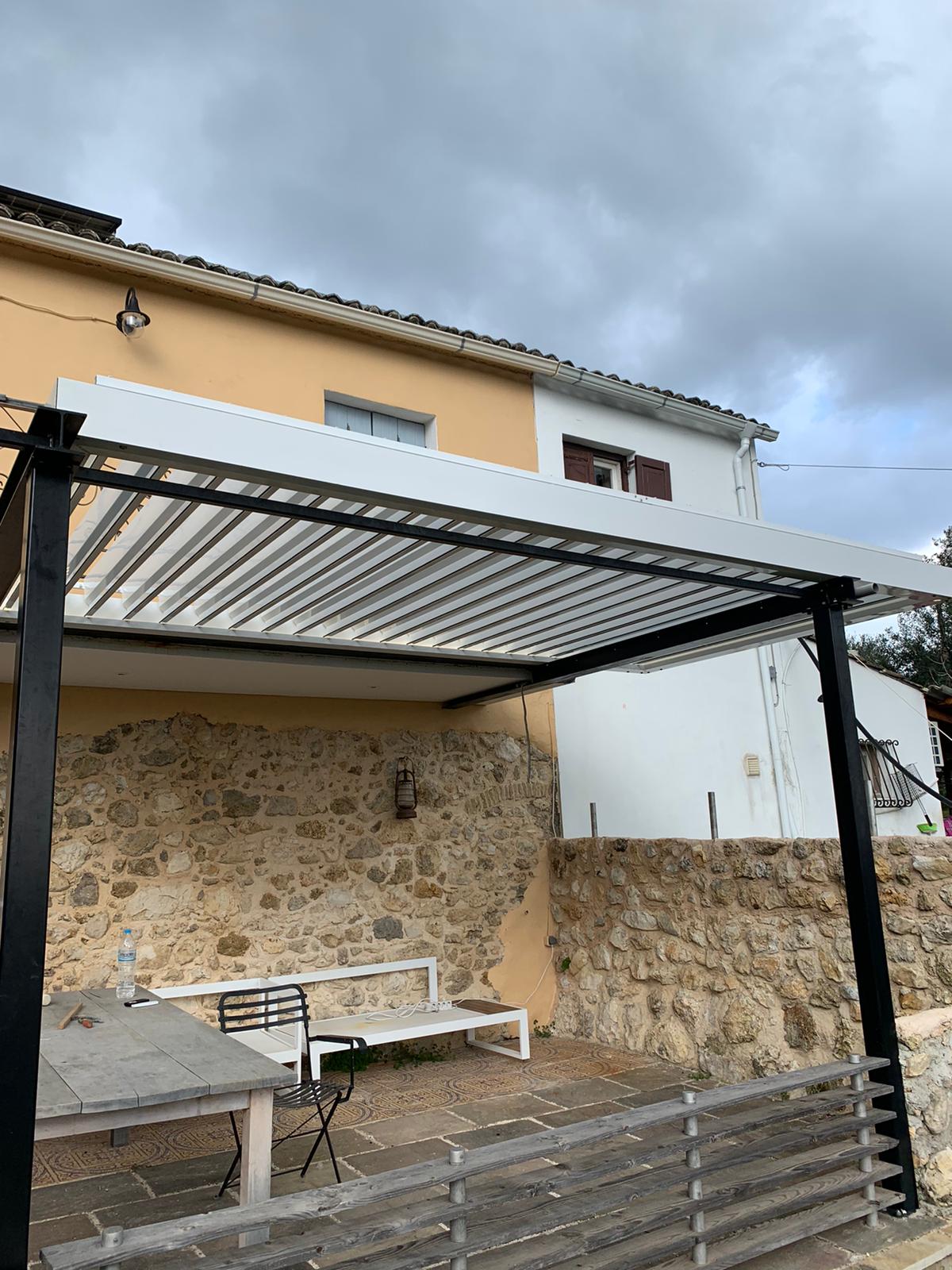 2. Lighting for louvered roof systems.
The unique integrated lighting system is truly one of a kind. Choose either lights built-into the framework, or, add ambient red, blue, or green illumination with lights built-into the gutter to light the entire area of your patio.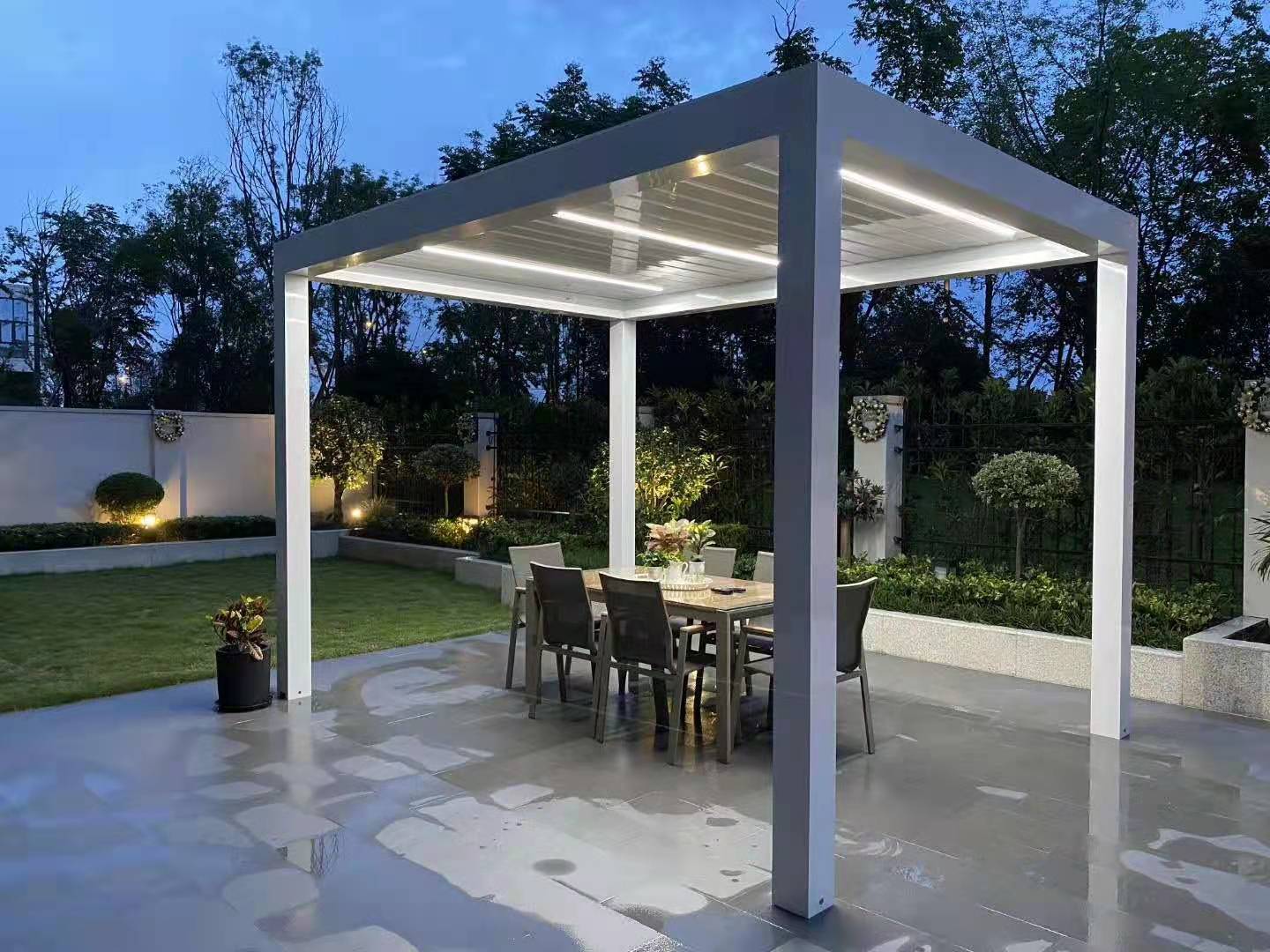 3. Smart control
Controlling the lights, roll down a sun shade, and rotate the louvered blades with the push of a button. Operating the motorized louvers has never been so easy. To operate your smart patio covers, one can simply choose to use our proprietary hand-held remote control to control the louvered roofs operation.