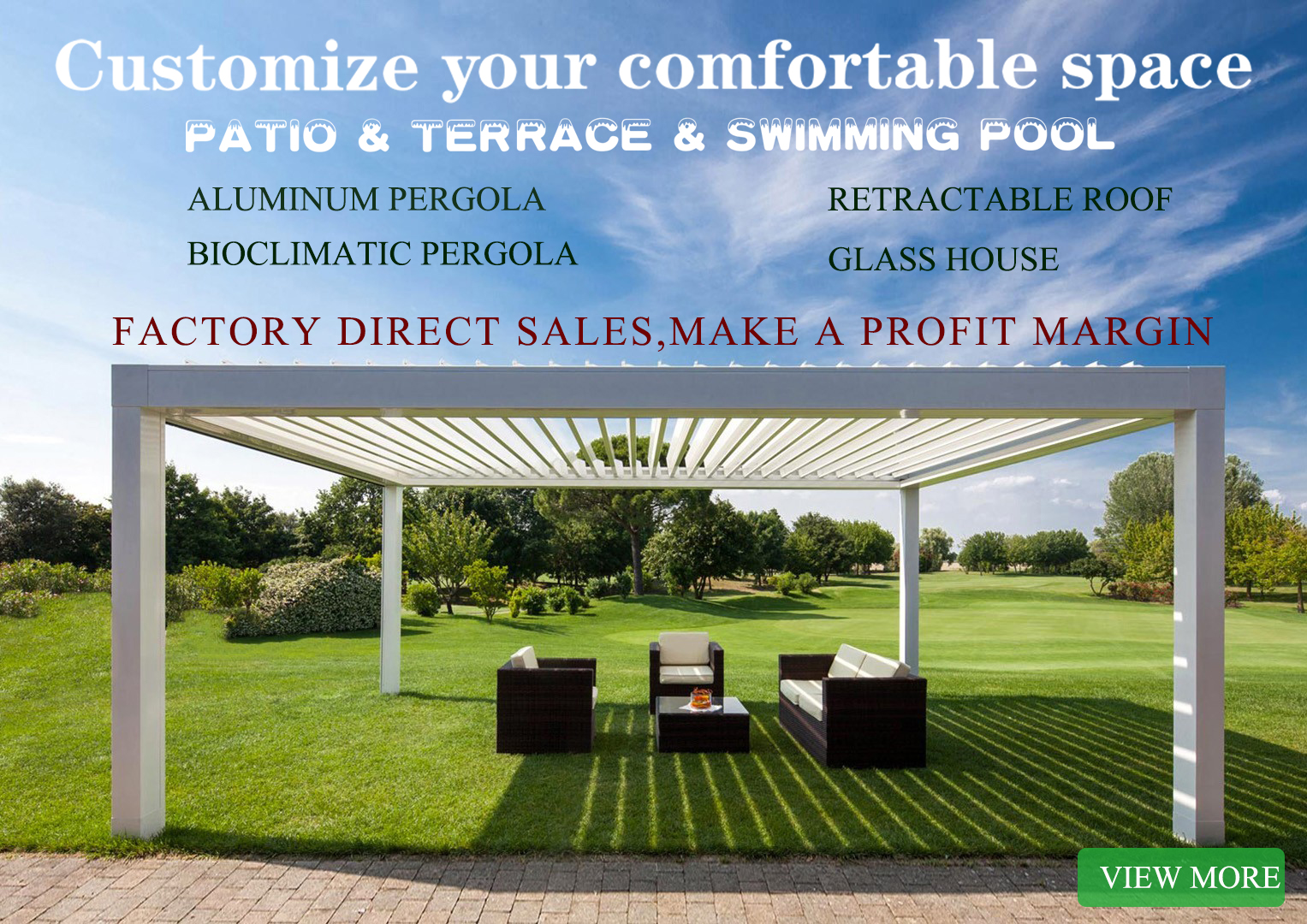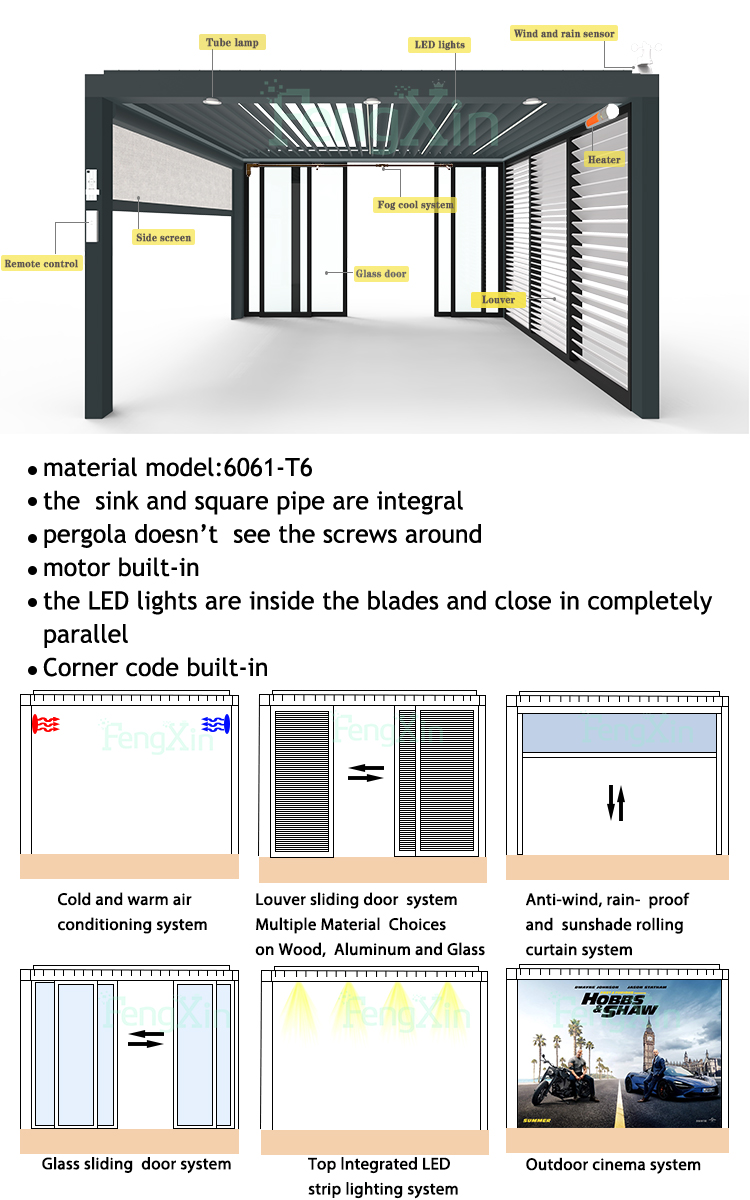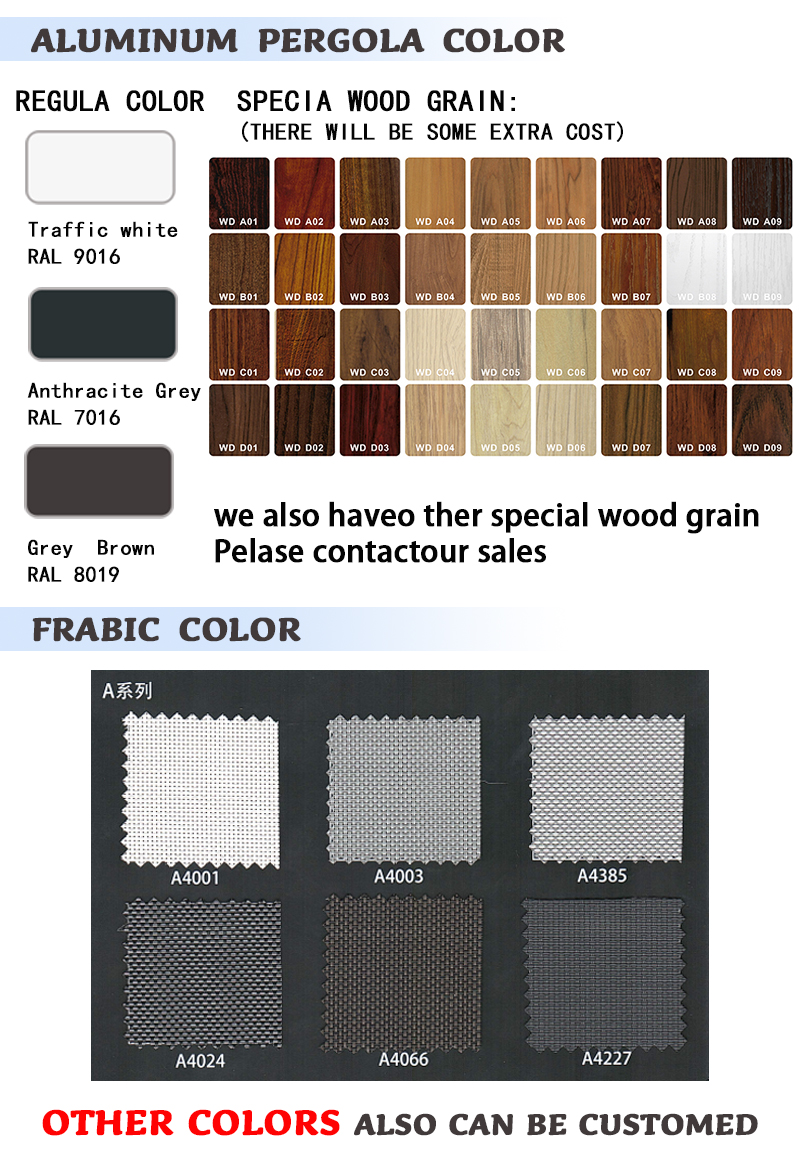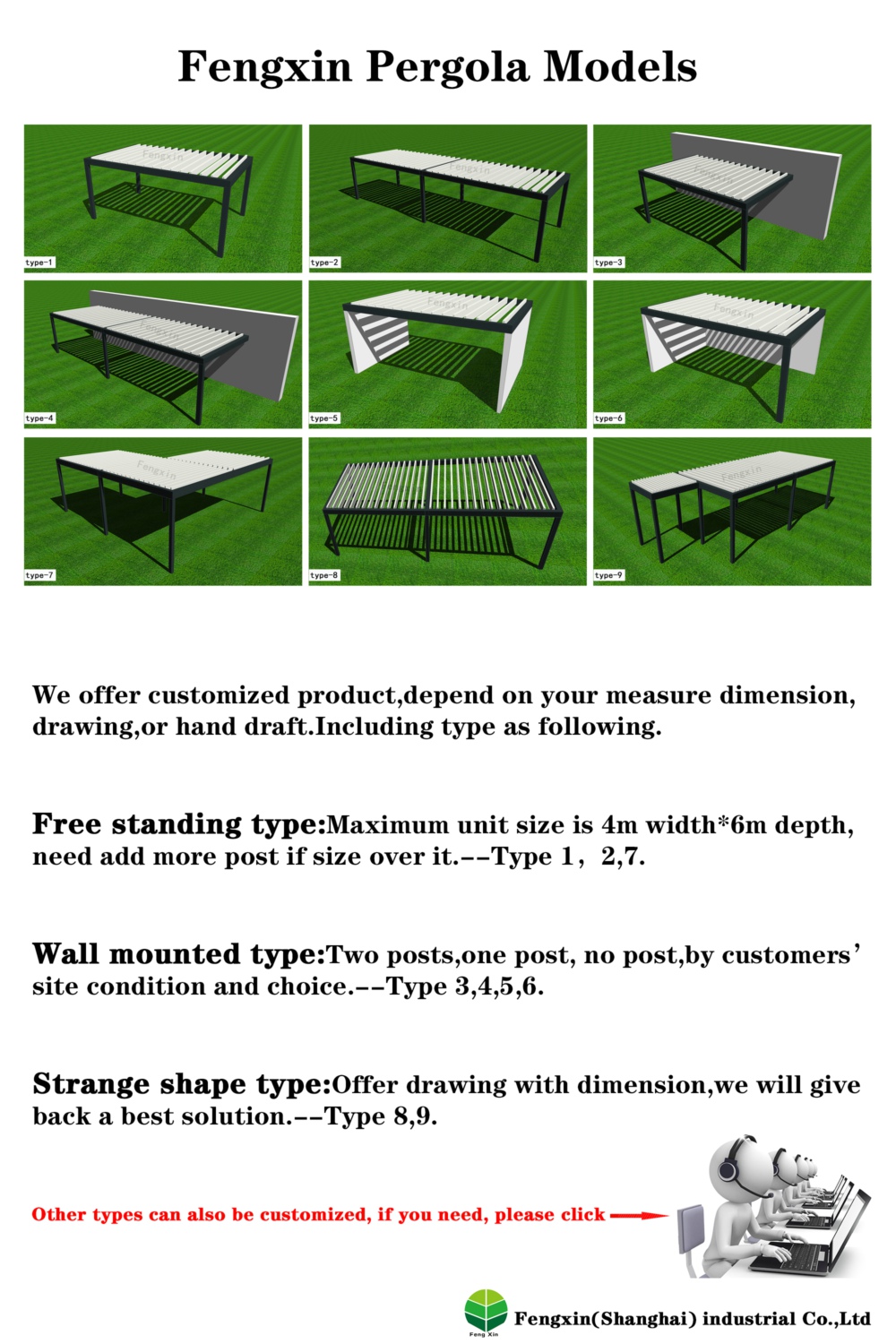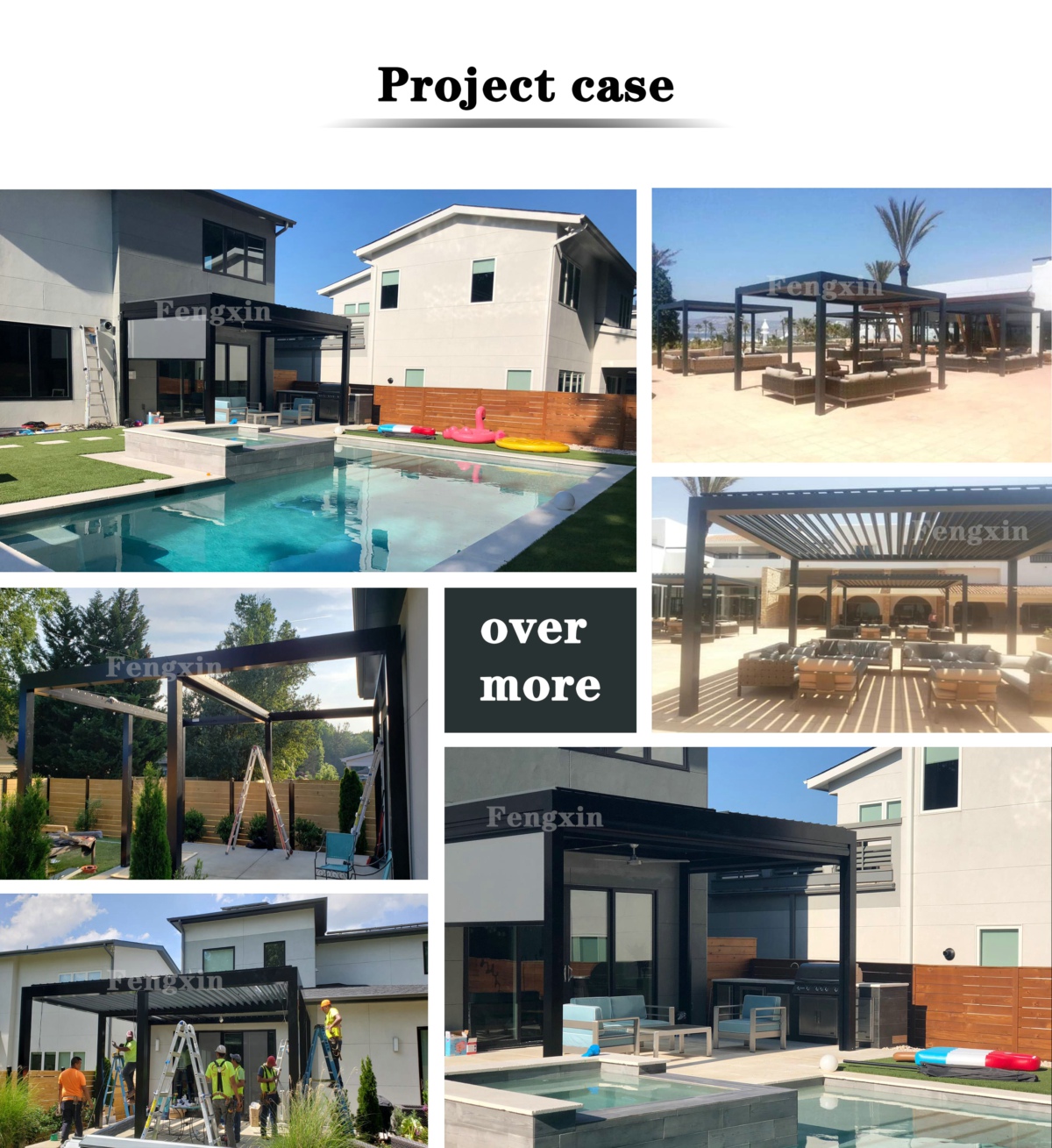 What things will go through


How it works

Aluminum sunshade louver pergola roof system
Pergolam is an aluminum combination of pergola and horizontal louver. It allows light and breeze to go through when it's open. Using an electric telescopic engine connection system and special aluminum extrusions, the slats are completely sealed preventing the passage of light and water. When it's closed the slats become channels that carry the water to the side sink and from there the water flows to the poles where it drains out.
Guaranteed to withstand severe climatic changes and resist winds of up to 100 KM/h . (The resistance is not guaranteed under the weight of snow).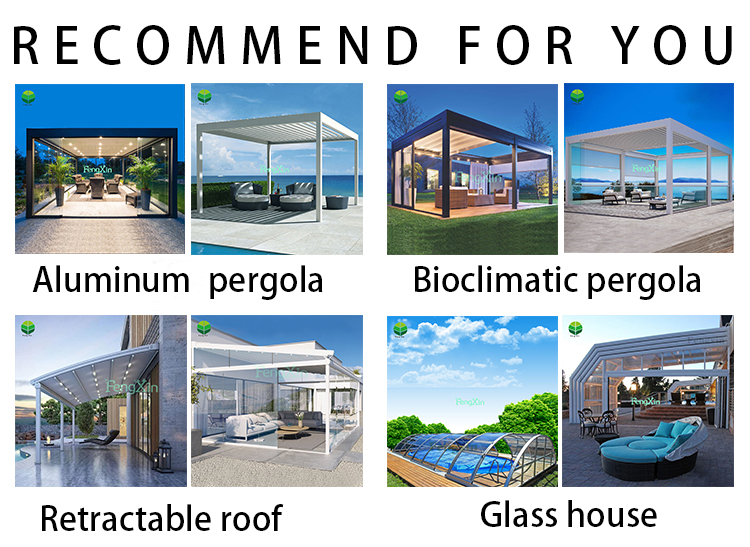 FAQ
Q1:How to guarantee the quality of the products?
We have our own QC team to control the products quality for all our clients'orders before loading.
Q2:How long does it take to install a louvres roof /pergola?
It depends on te skills,help and tools, usual 2-3 workers will finish the installation 50 m² in one day.
Q3:It is the louvre roof /pergola rain proof?
Yes,the normal weather cnditions,even heavily rain,the roof /pergola will not let in rain.
Q4:How does the rain sensor work?
The control system normally programmed to close the louvres when rain is detected.
Q5:Are louvres roof/pergola energy efficient?
The adjustable louvres blade help to reduce heating and controlling the amountof direct sunlight.
Q6:Can the louvres roof/pergola used next to the sea?
All accessories in aluminium alloy,stainless steel and brass to avoid any rust and corrosion.
Q7:How we do business?
Take care of your prducts and serve your needs.
Contact us by E-mail or by phone.