If you're looking for an instant way to add some shade and style to your backyard, you might want to look into pergolas. These are structures with two or four posts and a roof component that provides shade or style in the backyard. Sometimes they are open in style, and sometimes they have an awning that provides shade.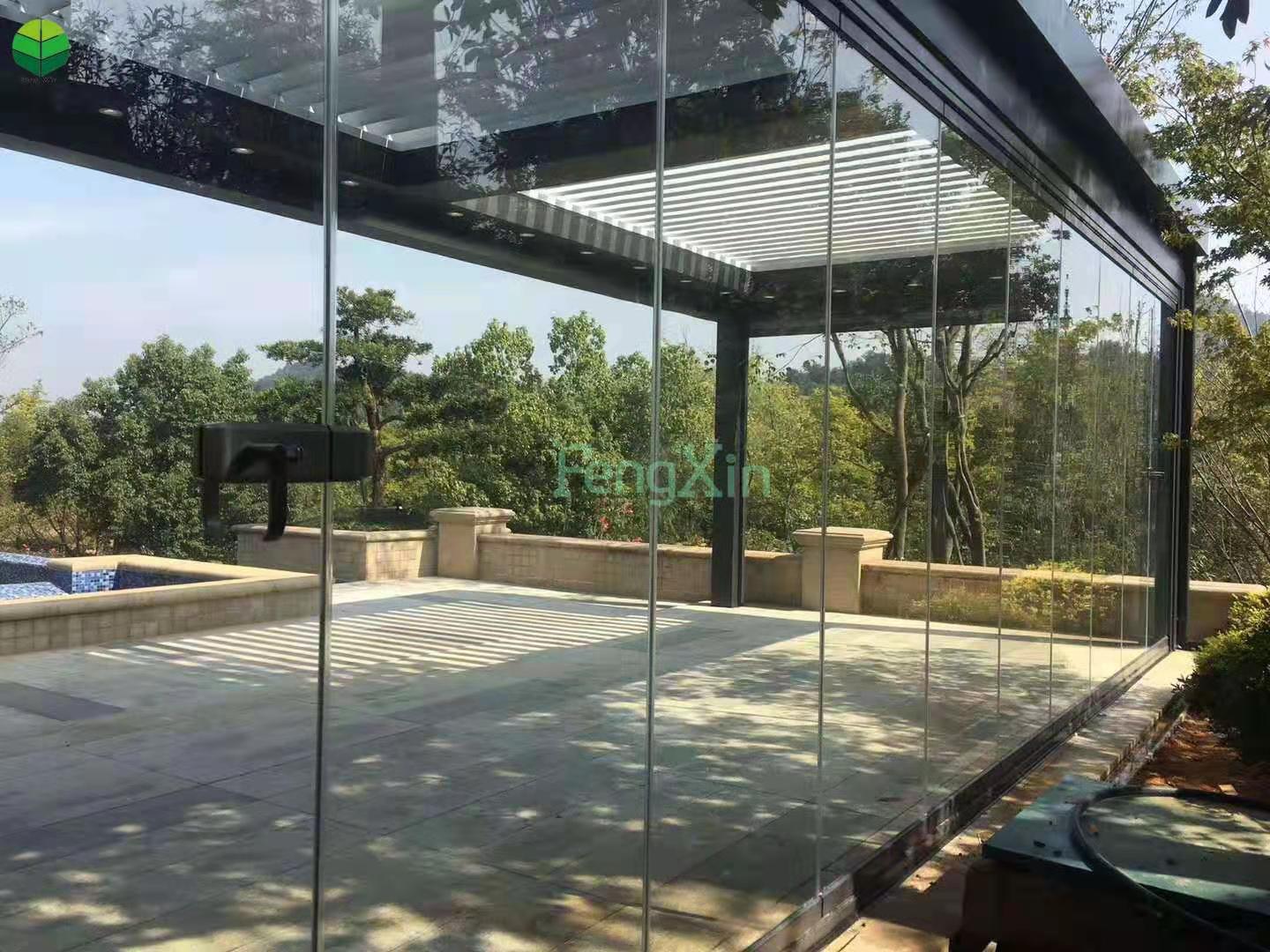 Like many products, pergolas come in a wide variety of materials, styles, sizes, and features. Below, we'll look at how to select that right pergola for your backyard.
01 : How are the best materials for a pergola?
Metal:Metal pergolas come in aluminum or steel most commonly. Metal's main benefit is that it tends to be weatherproof. For instance, aluminum is rust-free, as well as fairly lightweight. Metal is also low maintenance.
From a style standpoint, metal pergolas work well in modern, urban or industrial yard spaces. The metal gives a sleek look and when combined with light canopy, it creates a feeling of understated luxrious.
01) Wood:
Wood styles are a classic for pergolas. You can find them in a wide variety of wood types and textures, like bamboo, Fir, or Cedar. The main benefit is that wood gives a wonderful natural texture, so it looks like it belongs in a wide variety of outdoor spaces. It's especially good in rustic backyards, but modern wooden designs will also work great in contemporary style gardens. Wood can also be more affordable than other materials.
Wood's main downside, however, is that it takes maintenance. Without proper care like sanding, sealing and staining, it can rot, warp or crack. Different types of woods can also drive up the price, like Cedar may be more expensive.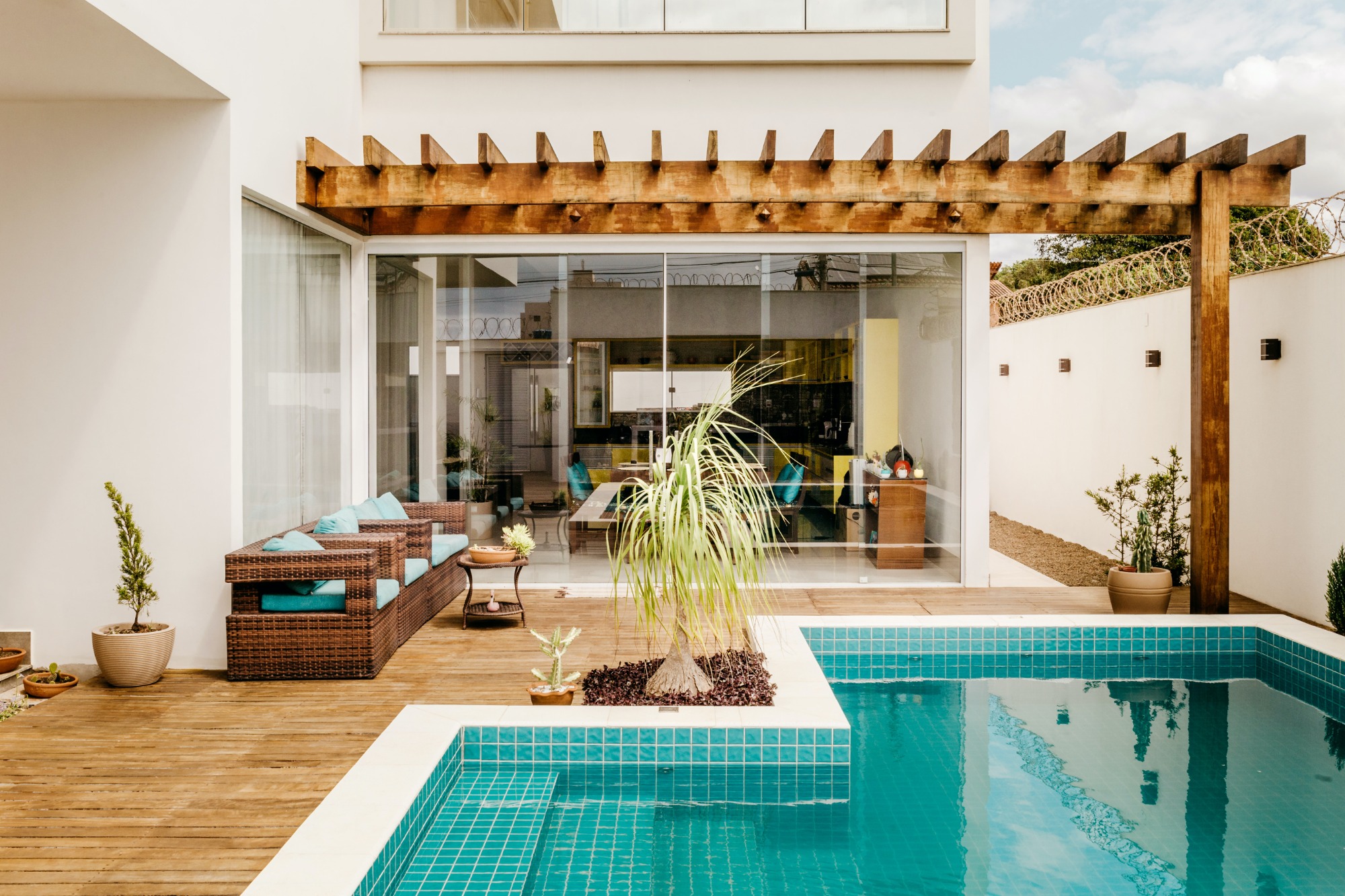 02)Vinyl:
Vinyl is popular because of its sleek, modern look, making it good for more modern backyards and home styles. It often comes in a pristine white. It can also look new for longer than wood.
The downside to that style is it will show dust and dirt, requiring power washing or a hose wash. It's also not appropriate for natural or rustic outdoor spaces. Vinyl as a material also tends to be on the more expensive side.
02 How to Choose Pergola Size
When it comes to different uses, the main sizes that are available tend to be around:
▪12 by 16 feet (4.88 m): Best for small to medium decks▪16 by 24 feet (7.32 m): Best for larger decks▪12 by 16 feet (4.88 m): Best for freestanding, though you have more flexibility with this option▪12 by 12 feet (3.66 meters): Can work well for a small patio space
These are, of course, common sizes and averages. Pergolas come in a truly wide variety of sizes to fit any backyard space and design goal. Shop around to find which option makes the most sense for your backyard.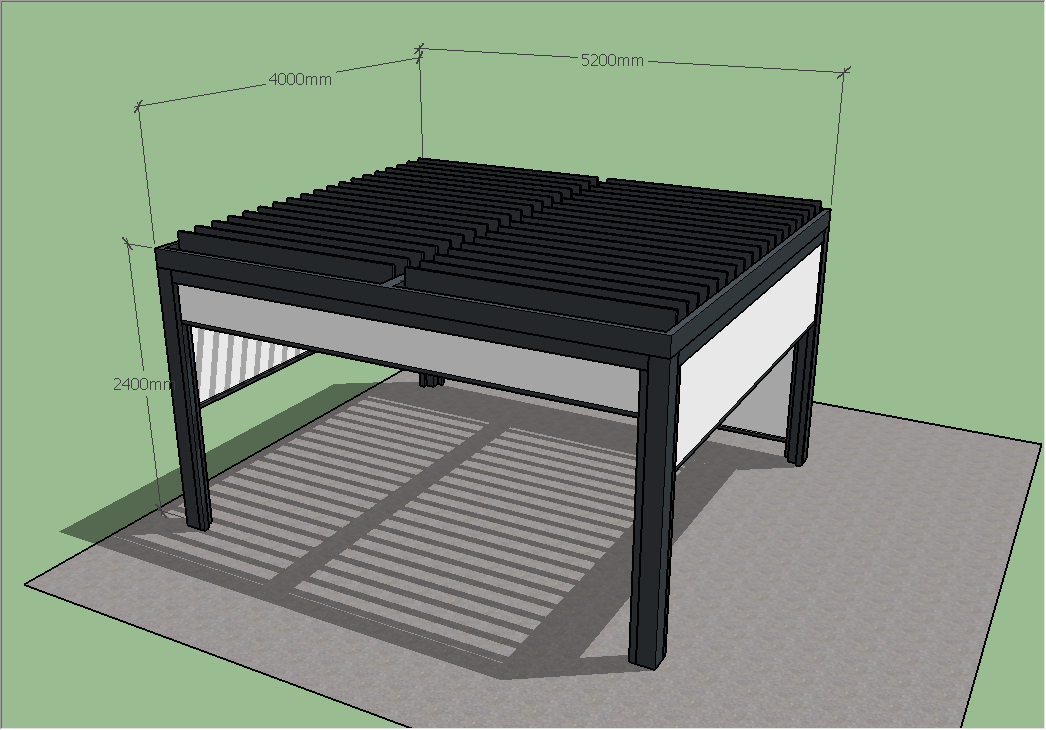 03 : What features should you look for?
You also have a variety of different features that add to the style or function of pergolas. Some possibilities include:
Canopy included: If shade is a priority, get a model that has a canopy included in the design. Otherwise, pergolas tend to be slatted and open on the top. Some models also have a canopy that slides back and forth, giving the best of both worlds.
▪
Weather-resistant
: Make sure the model is weather-resistant for longevity. It especially helps to make sure wood models are treated. Added canopies should be rated as weather-resistant, too.
▪
Freestanding
or wall-mounted: A key design feature to keep in mind is whether the pergola is wall-mounted on one side or has four freestanding poles. If you plan to put the pergola on a deck or patio right off your home, the wall-mounted model can look sleek and well-integrated with the space.